Shawna's Blessingway Story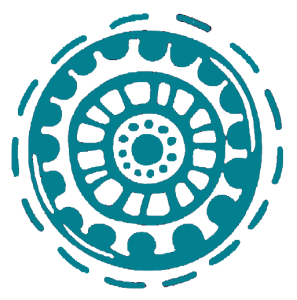 I was really nervous about attending my first blessingway. Would I belong in "that kind of group"? Would it be too '"far out" for even me? (I'm pretty flexible and open.) I was soon put at ease — especially during the releasing of fears. Each releasing of fears is very emotional for me, and I find myself understanding the other women present a little better, wanting to comfort them in their fears, as well as tell them that I feel some of the same fears.
There is a oneness that I feel during a blessingway ceremony. We are all going through the same things and worrying about the same things — it makes me feel normal in my thoughts and concerns. So often people don't share the "bad stuff" with others. But it is healing to know you aren't alone in your daily struggles. I left my first blessingway feeling rejuvenated, calm, relaxed, ready to show my love to my family, and really appreciating my children and husband.
My second blessingway was my own, and at first I felt uncomfortable with all the attention and didn't want to "put my friends out." I opted for a shorter version, and it was amazing. I loved not having to direct or control any of it. I was just present to witness the love and caring from these women who had become my friends. I absolutely loved the foot bath and massage. The pampering sent me to another place (possibly mirroring where you go during labor). This blessingway was of pure joy, relaxation, and fun. I was laughing as though intoxicated. I let myself be completely in the moment and could not focus on what people were saying around me. I felt as though I could birth my baby that night — I was certain that I would go into labor (I didn't). I felt powerful and ready to deliver my baby. I know without a doubt that my blessingway helped me achieve my VBAC [vaginal birth after cesarean].
My third blessingway was one that I planned for someone else. I was intent on creating the same magical atmosphere for the mother that I had received. I started over a month in advance (I also had two children to work around), and I kept in touch with Yana to make sure I was doing things the right way. I spoke often with the mother to make sure I was giving her the celebration she wanted. I tried looking for a song/chant to sing and wasn't happy with my selections, so I wrote one. I put a lot of effort and love into planning her special day and it was well worth it. She has become one of my closer friends, and I felt so good knowing that I passed on what I had been blessed with. She also went on to have a VBAC.
My fourth blessingway was small, intimate, and less involved than the others. It was still beautiful and meaningful to the mother. I wrote a poem for her symbolic gift, and I'm finding that these celebrations are bringing out my creative side. A blessingway allows us to reward ourselves for unpaid, often unnoticed, but extremely important work — the work of bringing forth new life and caring for those lives. I find this inspiring, and knowing that I have a group of friends to turn to for advice, understanding, and support in my parenting/family life is so comforting. I am connecting with others on a community level as I've never done before. It is uplifting and exhilarating to have this connection with other women.
I'll never forget my own blessingway. It was more special than any baby shower could begin to be.
Love, 
Shawna